Laser Squad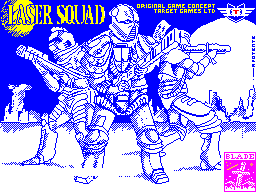 published by Blade Software Ltd.
This is a turn-based strategy game, where you guide a bunch of soldiers on a number of missions.
7 Missions were published originally, 13 more missions were created by Russian fans.
Laser Squad still has some fans hanging around in the world wide web. See the link at the bottom of the archive below.
Archive