Welcome to Kio's Sinclair ZX Computers Archive.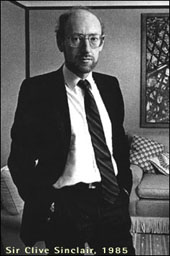 This site covers the Amstrad and Sinclair ZX computers ZX80, ZX81 and the ZX Spectrum models, Timex TS and TC licensed versions, Eastern and South American clones and the Jupiter ACE, together with hardware extensions and software available for these computers.
There are also sections for Sinclair's calculators, other computers and other inventions and other Amstrad computers like Joyce and CPC which are not meant to be part of the archive, but linked at this location on my local hard disc.
The Sinclair ZX Computers Archive tries to preserve the memories and feelings of the early home computer era by preserving images, technical information and programmes for these machines. Fetch an emulator or a real machine and revive memories!
The different models are sorted into 3 groups of highly compatible machines which can be thought of as years:
80/  for the ZX80, ZX81 and compatible machines, including the Jupiter ACE,

82/  for the 16/48K colour Speccies and clones and the Timex machines, and

86/  for 128K machines, most of them produced by Amstrad.
The archive on SD card
Send me an email if you want to get the archive data on SD card (or USB stick or DVD on request) — more than 2.5 GB. This has some advantages over hogging my ADSL line. Thank you. ;-)
It's the raw archive data, not as exposed by my web server. You get everything and nothing twice, as opposed to a wget download. ✓
Support the Archive!

You can support the archive with a small donation of your choice.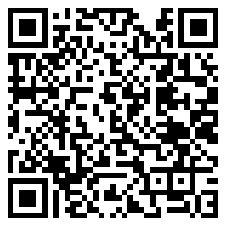 If you have a bitcoin wallet on your smartphone use the QR code to the left, else click on this link: 1BJ9kY9qm7Mg2UKj9eZxPyK42mzkqe1LKf or copy&paste the link into your wallet application.
If you have a litecoin wallet on your smartphone use the QR code to the right, else click on this link: LZtPuXCwjM11XKEexrdArGmNSqXPjzmXCP or copy&paste the link into your wallet application.
Donation with Paypal is currently not possible. Paypal has "restricted" my account and is going to remove it. Reason: probably my blog about my ZX Spectrum emulator zxsp. I tried to get response from Paypal, but they have not yet responded. update: They have now also removed their web form (for me, i presume). update: the paypal website pretends now, that i have a fully functional account. but sending money (and presumably receiving money) actually does not work.
I am looking for images of some variants:
Scandinavian Spectrum

Spanish Spectrum+2

French Spectrum+2

Russian Scorpion

Arabic Spectrum+3 (also ROM dump required)
If you own one of these, please make some photos and dump the Rom. See also: For Swap, Sale or Want to Buy/.

Archive