The K1-16/16 Computer
Case & Power Supply Unit
Last updated: 2010-06-28
Questions & comments to Kio
The Power Supply Unit (PSU)
2009-02-18: Before i kill some ICs with an inappropriate voltage supply, i built the power supply unit on strip board today. Major component is a DC/DC converter from Syko which i owned by chance. It eats any kind of direct current up to 48 V and supplies me with 5.1 V. It has feed-back lines for +5V and GND so it can compensate the power drop accros supply leads and fuse. I used the +5V feedback, while the GND feedback had to be omitted, because my power connector only has 3 pins. Instead i abused the GND feedback pin to get an additional +0.1 V "boost" for the CPU boards. Better a little bit too much than under. :-)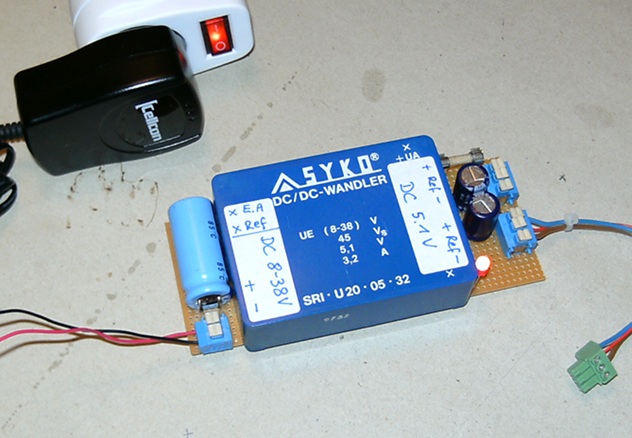 The Case
2009-05-04: First shots of the computer case, made from different kinds of wood: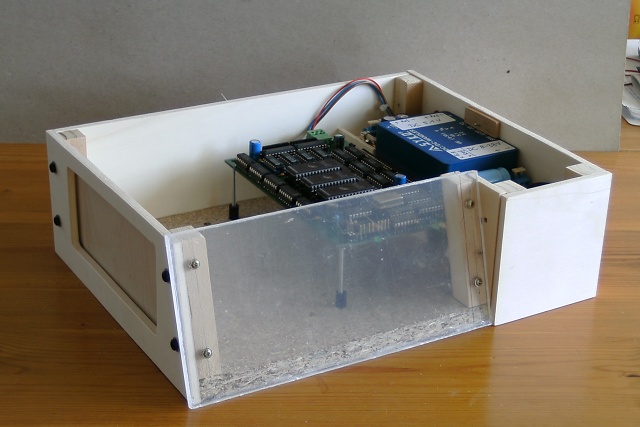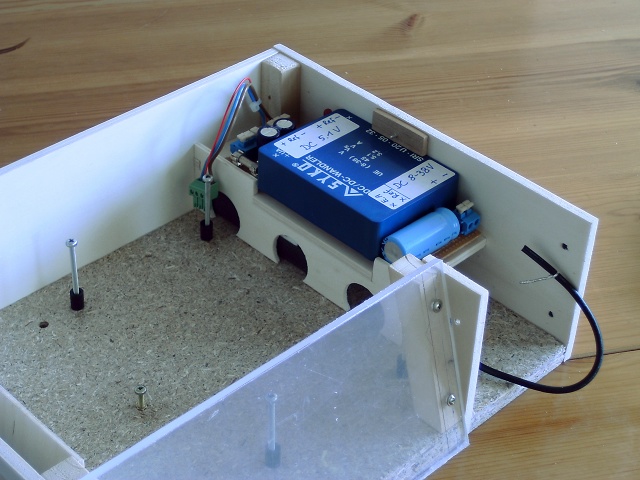 2009-09-21: While the ALU is in production i worked on various other parts, amongst others the case got color and a glossy finish. It also got a power switch (connected to the DC/DC converter) and a reset switch at the back side.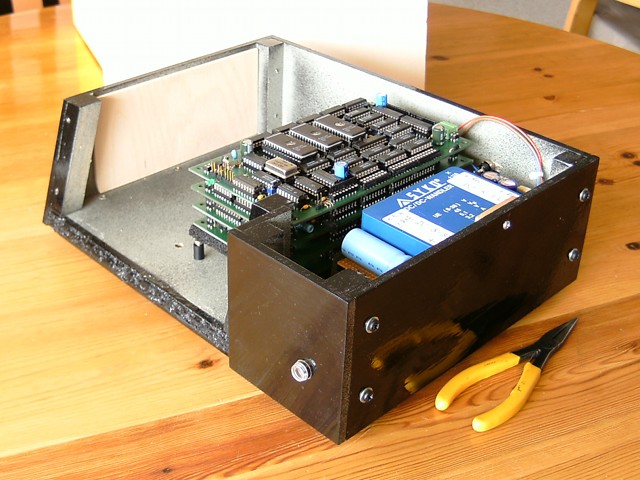 2010-03-17: The frontpanel board and the frontplate are finished.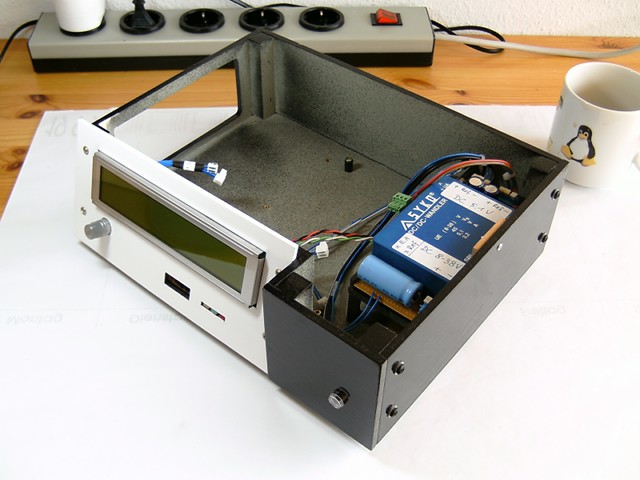 Material